1) Hold your iPhone near another iOS device
If you're at a WiFi location and a friend or colleague has an iOS device that is already using the WiFi, you can hold your phone near their device to request access.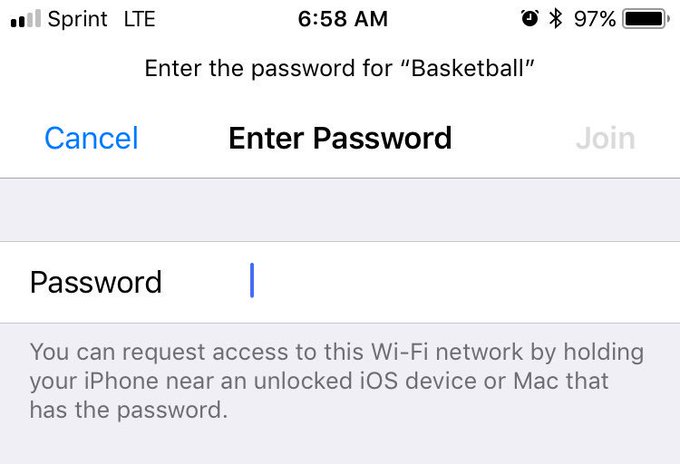 2) Pull up the WiFi login screen
Next, pull up the WiFi login screen and click the WiFi button as you usually would when connecting to a network.
3) Wait for permission
Your friend or colleague will then get a notification asking to send you their WiFi password over-the-air. Yes, that means that they don't even need to tell you what the password is.
4) Accept the transfer
You get the option to accept the transfer, confirm and the password field will automatically be filled. After that, you can start using the WiFi network until your heart's content!
WiFi Sharing will be available on the iOS 11 update, which officially launches in autumn this year, along with a whole load of other extras including the ability to delete pesky apps and new memory options.